We are delighted to welcome the following adjudicators to the Woking Music Festival in 2022.
Ann Bauer, EdD, MEd, BA(Hons), LRAM, LGSM, PGCE, DipSpLD (Speech and Drama)

Ann has spent her working life in education teaching in secondary and primary schools, theatres, university and therapy teams, as well as examining drama and theatre studies. Ann ran her own drama school for many years. Ann is also an adjudicator for The British and International Federation of Festivals.
Ann trained to teach under John Hodgson at Bretton Hall, his major influence was the importance of improvisation. Ann continues to be an enthusiastic teacher of improvisation for developing all performance skills.
She believes strongly in the inclusive power of drama, that it offers confidence building, team work, and the discipline of controlling body, voice – and nerves. Combining that with her love of the written word, her first degree was English; she counts herself lucky to spend her life talking about what she loves.
Currently Ann combines her teaching with specialist teaching, research and writing in SEN.
Ann is continuing to teach online and is able to offer online/virtual adjudication sessions.
In her spare time Ann still attends ballet and tap classes, a lifelong passion, enjoys theatre going, advocacy in SEN, precious time with her family and long distance back-packing treks.
Richard Deering, FTCL, GTCL, LRAM, ARCM, PGCA (Piano)
Richard has been an adjudicator member of the British and International Federation of Festivals for well over 30 years, adjudicating at an average of 12 festivals a year, including many overseas festivals, as a piano or brass specialist and generalist.
Although no longer active as a performing brass player, he has given piano performances – as soloist and accompanist – in over 90 countries and has held teaching positions in establishments such as London College of Music, Trinity College of Music, Middlesex University, Cambridge University, Auckland University and New York State University. Composers of the calibre of Malcolm Arnold, Malcolm Williamson, Edward Gregson, Edward McGuire, Thomas Wilson, Brian Chapple and Charles Camilleri have written piano works especially for him, and for several years Richard had a close performing relationship with Elisabeth Lutyens.
Richard was also an Adviser to the London Arts Board on contemporary music and jazz. He has also made several commercial recordings in both UK and Japan.
His Federation work included serving on the Central Board of Trustees, Vice-Chair of the Adjudicators' Council and with the administration of the PGCA qualification. He was also one of the presenters at both the Warwick and Leeds BIFF celebratory events in 1996 and 2000 respectively.
Currently he is the Chair of Trustees of Croydon Performing Arts Festival and, was honoured, by being elected as a BIFF Fellow in 2012.
Richard is also a high-ranking cricket umpire, a life member of Essex County Cricket Club and a season ticket holder at Sutton United Football Club.
He is a member of the Barbican Piano Trio which has recently celebrated its thirtieth anniversary and performs regularly at festivals and important concert series in the UK and throughout Europe and the USA. The trio has a repertoire consisting of over seventy works and an impressive discography.
James teaches at the Royal Welsh College of Music and Drama, Royal Holloway, University of London and Eton College. He is an Honorary Professor of the Rachmaninov Institute in Tambov, Russia, and serves on the juries of many International competitions, most recently in Russia, Latvia, Romania and Slovenia.
He has been an ABRSM examiner since 1998 and has worked in Hong Kong, Singapore, China and many European countries and recorded the demonstration CD for the piano exams syllabus for many years and he is an adjudicator member of the British and International Federation of Festivals.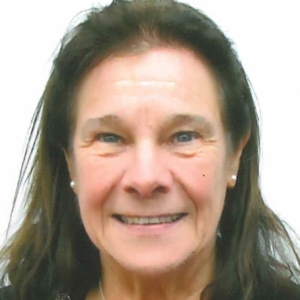 Gillian Johnston, AGSM (Instrumental)
Gillian studied the bassoon with Archie Camden at the Guildhall School of Music and Drama and, after a period of freelance playing, concentrated on a teaching career, before moving to Harpenden where she established her own Music School, 'Harpenden Musicale'.
As well as running the Music School, Gill arranges Musicale Holidays, competitions and a summer music festival. She is the founder and Musical Director of the National Children's Wind Orchestra and associated groups. Gill is an adjudicator for The British and International Federation of Festivals and very much enjoys contact with young musicians, inspiring and enthusing their interest in music.
Belinda Mikhaïl, BMus(Hons), PgDipRCM, ARCM, EMT (Vocal and Choral)
Belinda Mikhaïl was awarded the Associated Board and the Queen Mother Scholarships to study piano and singing as a joint first study at the Royal College of Music where she won the Hopkinson Gold Medal for her final recital. Since graduating she has travelled extensively performing both as a soloist and as a chamber musician and has appeared as a concerto soloist at the major London Concert Halls.
She has made numerous recordings for Sony BMG and Universal and is a vocal soloist on EMI's Vocalise album as used in trailers for ER, Lost and Grey's Anatomy. She appears as the featured soloist on many film soundtracks and her solo piano playing of the theme from Chariots of Fire was heard at every medal ceremony at the London Olympic Games.
Belinda is also in demand as a vocal coach for classical, pop and rock singers and runs an extensive private teaching practice. She has trained performers as diverse as Siouxsie Sioux, Jennifer Ellison, Jack Garrett, Cathy Tyson, the Oscar-winning actress Juliette Binoche, as well as the world-renowned dancer Akram Khan. Her students are enjoying major roles in theatre companies up and down the country as well as West End Shows such as Chicago, Dreamgirls, Haddestown, Dirty Dancing, Book of Mormon, High School Musical and the hit TV series Downton Abbey and Broadchurch.
Belinda's work as an adjudicator has seen her travel extensively; she was invited to Trinidad and Tobago where she adjudicated their month long biennial Music Festival and future trips will see her travel to both Sri Lanka and Hong Kong. She thoroughly enjoys listening to a wide variety of music and meeting a wealth of musicians as she travels in her role as an adjudicator for the BIFF.